Speakers
Keynote Speakers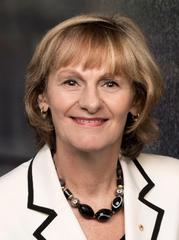 Suzanne Colbert
Australian Network on Disability (AND)
Suzanne is the founding Chief Executive of the Australian Network on Disability (AND).
Her goal in starting the organisation was to advance the inclusion of people with disability in all aspects of business by collaborating with Australia's leading private and public sector organisations.
From small beginnings AND has grown to a team of 18 specialist staff who partner with members to build their understanding, capability and confidence to welcome people with disability as employees, customers and stakeholders. AND connects skilled and talented university students and jobseekers with disability to members who offer paid internships and mentoring support.
AND also connects members so they can share their successes, challenges and opportunities and learn from each other. AND is regarded as the 'go to' organisation for employers wanting to progress the inclusion of people with disability in their business.
Under Suzanne's leadership, AND has initiated many innovative supports for employers including publications, policies, learning and development sessions, and the Access and Inclusion Index.
Suzanne commenced her work in the disability sector in 1990, assisting people with significant disability into well paid and sustainable jobs. She then became founding General Manager of a high performing Disability Employment Service and founding Chair of the national peak body representing employment services for people with disability.
Suzanne's significant experience combined with her foresight to create systemic change, has resulted in her contributing to many Federal and State Governments advisory committees.
In 2010, Suzanne was awarded an AM in the Australia Day Honours list. In 2013, she has been inducted into Disability Employment Australia's Hall of Fame and was included in the AFR/Westpac 100 Women of Influence in 2013. Suzanne is also a Graduate of the Australian Institute of Company Directors and Patron of Achilles Running Club in Australia.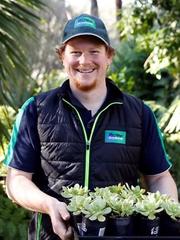 Mr Tom Lobbe
Since the age of 6, Tom Lobbe has enjoyed a serious passion for gardening with a genuine "green thumb." This love for plants emerged into a highly evident career pathway.
Tom's school days were particularly challenging as a result of a genetic learning difficulty. An even bigger challenge developed at the age of 19 when Tom was diagnosed with schizophrenia. Despite some ongoing symptoms, Tom has persevered, and indeed thrived.
Tom's long-awaited return to TAFE study, to complete his Diploma of Horticulture at Swinburne, after a 7 year illness absence, is a remarkable achievement.
Earlier this year Tom was awarded the 2018 Young Victorian Achiever Award for the Inspirational TAFE student of the Year.
Tom's courage and resilience despite the challenges of illness and learning needs gives hope to all who meet him.
Tom strongly believes that community and a supportive work and study environment, have enabled such a wonderful recovery.
In recent years, the Lobbe brothers, Matt, Tom and Caleb, have all become involved as Mental Health Ambassadors. It's always been about starting conversations and giving others on this journey some real hope that quality of life is possible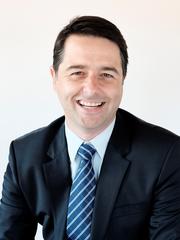 Alastair McEwin
Disability Discrimination Commissioner
Alastair McEwin is Australia's Disability Discrimination Commissioner. He commenced in this role in August 2016.
Alastair's educational background is in arts, law and business administration. Following his undergraduate studies in Adelaide, he spent time in Vancouver, Canada, pursuing postgraduate studies. Prior to moving to Sydney to commence as a consultant with Accenture, a global management and IT consulting company, he worked as Associate to the Hon. Justice John von Doussa at the Federal Court. Alastair has a strong background in working with non-profit organisations. He was the Executive Director of Community Legal Centres NSW, the peak body for Community Legal Centres in NSW. Other roles include CEO of People with Disability Australia and Manager of the Australian Centre for Disability Law.
Prior to commencing in his current role, he was the Chairperson of the NSW Disability Council, the official advisory board to the NSW Government on disability issues. He was also the President of the Deaf Society of NSW and Chairperson of the Australian Theatre of the Deaf. He has also been the coordinator of the World Federation of the Deaf Expert Group on Human Rights and an adjunct lecturer for the Masters of Community Management degree at the University of Technology Sydney.
Plenary Speakers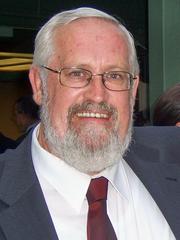 Trevor Allan
Trevor Allan has been a leader in the disability, equity and education sectors for over 20 years. His roles in Higher Education have included Regional Disability Liaison Officer for the Hunter and North Coast regions, Manager of Disability Services at ANU, Head of Student Equity and Welfare and Disability Services at UWS until his retirement in 2013. He chaired the NSW DEAN Steering Committee to establish DEAN and was the DEAN Chair for its first 3 years.
Trevor has championed the cause of independent and universal access for people with disabilities. He has written extensively, presented papers, including Keynotes, at many conferences, coordinated research projects and been a member of government advisory committees.
He was a key contributor to the UWS Inherent Requirements projects and contributed to a range of innovative projects and initiatives such as the ANU Digital Lecture Delivery Project and Assistive Technology Integration Project.
Trevor was awarded the Vice Chancellor's Award for Career Achievement at the 2006 ANU Staff Excellence Awards, a UWS Vice-Chancellor's Excellence Award in 2011 and a UWS Outstanding Contribution to Teaching & Learning Award in 2012. In 2014 Trevor became the first Life Member of the Australian Tertiary Education Network on Disability.
He has continued to be an active participant in the sector post retirement and regularly contributes to the ATEND List Server discussions as well as undertaking some Consultancy and Project work in the field.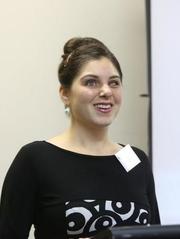 Nas Campanella
Journalist, ABC and Triple J
Nas Campanella is a journalist and newsreader with the ABC and triple J. Nas lost her sight when she was six months old. She also has a sensitivity condition called Charcot-Marie-Tooth which means she can't read Braille.
Nas has completed a Communications degree at the University of Technology Sydney, majoring in journalism. She started with the ABC as a cadet in 2011, reporting on sport, crime and courts. Nas spent a year working as a regional reporter in the ABC's Bega office on the New South Wales far south coast covering topics such as fishing, forestry and farming. In 2013 she returned to Sydney for a news reading position at triple J.
Nas is the first blind newsreader in the world to read and operate the studio for herself live to air. Nas travels the world to speak at events, helping to inspire and motivate students, teachers, parents and industry on issues ranging from inclusive education, adaptive technology and supporting women to climb the corporate ladder. She also works as a mentor to people with disabilities and mental illness.
Her strong interest in travel has seen her publish articles with Lonely Planet and the Sydney Morning Herald. She's also given advice on accessible travel to members of the tourism industry. In 2016 Nas was part of a Disability Empowerment Skills Exchange in Fiji where she worked in a media communications and advocacy role with the Spinal Injury Association in Suva. During the month-long exchange, Nas devised a social media strategy for the organisation, assisted in the design and launch of a disability awareness training program for the United Nations and ran workshops in public speaking, press release writing and interview skills. Most recently, Nas has joined the board of directors at international disability NGO Motivation Australia.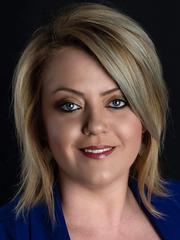 Mrs Chris Drimal
National Disability Insurance Agency
Chris works in the Community & Mainstream Engagement Branch of the National Disability Insurance Agency and holds the role of Regional Employment Champion for NSW Zone Central including South West Sydney, Nepean Blue Mountains and as far West as Broken Hill. Chris has a long career of assisting people with a disability and the workforce that supports them to achieve meaningful employment outcomes. Having held management positions in the Disability Employment Service and Community Participation spaces, Chris has a strong focus on person centred systems and process development and developing organisational capacity through change. Chris has also worked with Australian Disability Enterprises and government and private enterprise throughout the country in her role as National Relationships and Contracts Manager for NDS's Buyability Procurement Initiative. An experienced Trainer and Assessor Chris is passionate about the development of skills and confidence through lifelong learning and employment.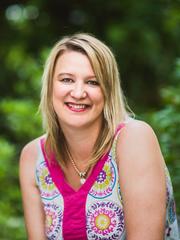 Jessica May
Enabled Employment
Mrs Jessica May is the founder and Chief Executive Officer of the innovative web based Enabled Employment, which is an online jobs portal with a focus on achieving true diversity in the workplace. They specialise in sourcing people from diverse backgrounds and are representative of the entire population, such as people with a disability, Aboriginal and Torres Strait Islanders, people from culturally and linguistically diverse backgrounds, the LGBTI community and service men and women.
Enabled Employment was founded after Jessica's own experience as a highly experienced worker with a disability and is a commercial private entity with an entirely new approach to eliminating barriers to employment. The company uses multiple innovative elements including the machine learning, the employment agency business model and the latest cloud technology to make finding suitable work easy for both businesses and candidates.
Enabled Employment has won multiple awards including the Stevie Awards Women in Business Start-up of the Year and Most Innovative Company of the Year, a United Nations National Disability Award and the Australian Human Resources Institute Graeme Innes AM Disability Employment Award and Sir Ken Robinson's Award for Workplace Flexibility.
Jessica has also been recognised personally by winning the National Telstra Women's Business Awards in the Start-up category and being named Entrepreneur of the Year Asia/Pacific at the Global Stevie Awards in New York in 2016.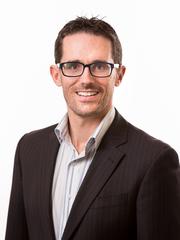 Mr Brent Phillips
Expression Australia
Brent is currently Director – Language, Partnerships & Innovation at Expression Australia, leading Expression Australia's community engagement and partnerships strategy, as well as Victoria and Tasmania's largest and most experienced Auslan interpreting agency – Auslan Connections. Brent is also responsible for driving Expression Australia's suite of learning and training services. Brent's previous roles include Contract Manager at the then Department of Planning and Community Development, Disability Outreach Officer at the Victorian Equal Opportunity and Human Rights Commission and Manager at Deaf Victoria. He is a former President of Deaf Sports Australia, a voluntary position he held for eight years. Brent is currently Co-Chair of the Victorian Equal Opportunity and Human Rights Commission Disability Reference Group.
Brent is a third-generation Deaf person in his family, married to a Deaf person and is the proud father of two young children. He has BA (Criminology) and MBA degrees and is a Graduate of the Australian Institute of Company Directors.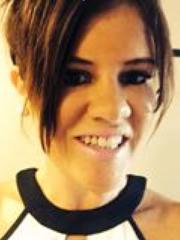 Ms Rhiannon Brodie
National Disability Insurance Agency
Rhiannon Brodie has worked at the NDIA for the past 18 month in the Community and Mainstream Engagement Branch of the National Disability Insurance Agency for the Sydney region. Her role oversees establishing and maintaining stakeholder relationships within the community and mainstreams supports; thus ensuring as the scheme rolls out there is a good understanding of the NDIS and what it can provide, how people can access the scheme and how it can support people with disability and the wider community. Prior to working at the National Disability Insurance Agency Rhiannon had worked in Disability Advocacy for over five years. Rhiannon is passionate about people with disability having an ordinary life just like every other Australian, and from personal experience has a sister with a significant intellectual disability along with many friends. The NDIS is a significant reform that provides an exciting opportunity for people with disability and she is excited to be part of the journey.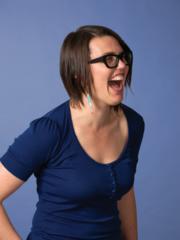 Louisa Smith
University of Wollongong
Louisa's research interests centre on the relationship between experiences of disability, social policy and social change. Her research works across the disciplines of sociology, disability studies and policy studies.
She is a research fellow at the University of Wollongong, focussing on the intersection between disability, life course and complex support needs. In 2015 Louisa, and other chief investigators from UNSW, La Trobe, Monash and QUT, was awarded an ARC Linkage, Lost in Transition: Improving the lives of young people with complex support needs. In 2017 Louisa was recognised for her innovative and accessible teaching with a citation from the Australian Association of University Teaching. In 2016 Louisa was awarded the Vice Chancellor's Award for Teaching and Education for work co-ordinating the development and implementation of two Massive Open Online Courses and an undergraduate course on disability, which showcased her innovative inclusive and Universal Design for Learning (UDL) practices. Louisa approaches all research and teaching as potentials for knowledge exchange and translation with all stakeholders throughout all stages of the process.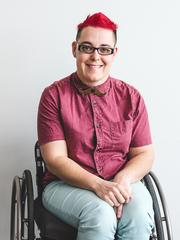 Jax Jacki Brown
LGBTQ Disability Rights Educator
Jax Jacki Brown is a disability and LGBTIQ rights activist, writer and educator. She is a member of the Victorian Ministerial Council on Women's Equality, the Victorian governments' LGBTI taskforce Health and Human Services Working Group and the Victorian Human Rights and Equal Opportunity Commission's Disability Reference Group. Jax is the co-producer of Quippings: Disability Unleashed a disability performance troupe, and she teaches in disability at Victoria University. Through her presentations at conferences and universities Jax provides a powerful insight into the reasons why society needs to change, rather than people with disabilities.
Invited Speakers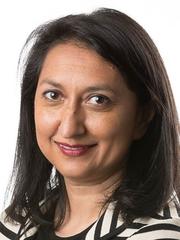 Dr Manisha Amin
Centre for inclusive design
Dr Manisha Amin is the CEO of the Centre for Inclusive Design (formally Media Access Australia), a not-for-profit social enterprise that uses the power of the marketplace. As the real and the digital worlds collide CfID help people to build and design products, services and policies that are inclusive and usable to as many people as possible. As technology becomes more complex they work to provide simple solutions to that everyone has opportunity to participate in economic, social, civil, political and cultural life.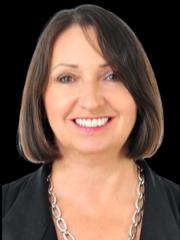 Sara Caplan
PwC Australia
Sara is a Partner in PwC Australia's Consulting Practice. She leads on education and skills in NSW and federally.
Sara leads PwC's Skills Service Organisation, PwC's Skills for Australia, PwC's Higher Apprenticeships pilot and work on areas such as careers support for the future of work. As part of the Skills for Australia work, she has led the team working on the inclusion of people with disability in VET project. Sara is a member of the COAG STEM Skills Partnership Forum, chaired by the Chief Scientist, and the International Skills Working Group chaired by the Assistant Minister for Vocational Education and Skills, and speaks at many major conferences and government events. She has published thought leadership on issues such as the future of training packages, STEM and the link between industry, higher education and government. Sara is a member of the Australian Human Resources Institute Accreditation Panel. She leads PwC's Workforce Transformation proposition in Australia.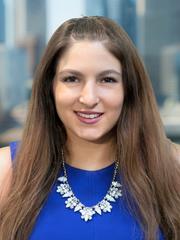 Sharni Burstin
PwC Skills for Australia
Sharni joined the Skills for Australia team in 2017 to lead the Inclusion of People with Disability in VET Cross Sector Project. Sharni co-ordinated the consultation of a large number of people with disability, advocacy groups, specialist support providers, employment services, education providers, government representatives and other stakeholder groups. Reports summarising the outcomes of these consultations, and resulting project recommendations, have been published on the Skills for Australia website. Sharni has led the development of proposed new training products, to be considered by the Australian Industry and Skills Committee for their introduction into the national vocational education and training system. These training products aim to contribute towards a more wide-spread industry intent to address barriers to equal access and inclusion for people with disability in VET, employment, and customer service.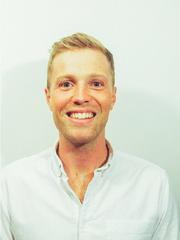 Hamish Fibbins
Hamish Fibbins is an Accredited Exercise Physiologist with South Eastern Sydney Local Health District's 'Keeping the Body in Mind' program, which provides physical health interventions for people living with serious mental illness. He is also completing research as part of a PhD at the University of New South Wales focusing on how exercise can shape culture change within mental health settings. Hamish is presenting 'Working out Mental Health' at the Pathways 14 Conference sharing insight into the role of exercise as medicine for people living with mental illness.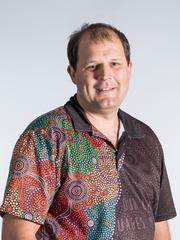 Dr John Gilroy
The University of Sydney
John is a Koori man from the Yuin Nation and is a doctor of sociology in Indigenous health, specialising in disability studies. John has worked in disability and ageing research and community development with Aboriginal and Torres Strait Islander communities, government and non-government stakeholders for over ten years. John is passionate about Aboriginal community owned and driven research as a means to influence policy. Since completing his PhD in 2013, John is involved in a range of projects with Aboriginal and Torres Strait Islander peoples with disabilities, their families and communities.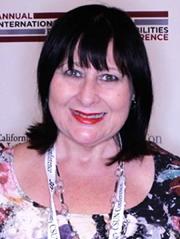 Sharon Kerr
Sharon Kerr has had an eclectic career that has included teaching and senior management roles in the university sector, international consultancy for the higher education and training sector, and classroom teaching K -12 in the school sector. With over 30 years experience working with students with a wide range of disabilities and expertise in maximising student engagement for students with intellectual, sensory, learning, psychological and physical disabilities she brings to Pathways14 a wholistic approach to supporting students with a disability.
With a Master of Indigenous Education, and working towards a Phd with the University of Sydney focussing on the needs of Indigenous students with a disability, Sharon will present some of the findings of her research and lead a discussion on how we can better support this important cohort of student. Further to her research , Sharon continues to publish and present on topics pertaining to emerging technologies in teaching and learning. Her most recent publication co-authored with Dr Stefan Popenici, Exploring the impact of artificial intelligence on teaching and learning in higher education, explores some of the ethical considerations behind the algorithms of new emerging technologies.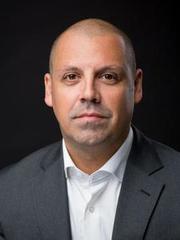 Daniel Valiente-Riedl
General Manager, JobAccess
Daniel has over 12 years of experience working in the disability sector. During this time, he has worked in the areas of mental health, intellectual, developmental, acquired and physical disability.
Currently, the General Manager for JobAccess, Daniel manages a WorkFocus Australia team delivering this award-winning service on behalf of the Australian Government. JobAccess is the national hub for workplace and employment information for people with disability, employers and service providers.
Daniel has a passion for working with people and has occupied senior management positions in several organisations, including volunteer Directorships in not-for-profit organisations. Daniel was also a part-time teacher at the Sydney Institute of TAFE, delivering courses within the Community and Mental Health Diplomas.
Daniel has completed studies in training and assessment, Management and Human Resources Management, and holds a Bachelor degree in Psychology, a Masters of Business Administration and is currently completing a Master of Science in Organisational Psychology.